There are 3 ways to contribute to a Top X Picks list. Either way requires you to be logged in, but signing up is totally free!

1) Vote for your picks on each master list
As you browse through the Top X Picks lists, click on the list to be redirected to its page. There, you get the full list of picks and vote buttons you can click on to add a current pick to your list. You can also check out who voted for what on each list's page.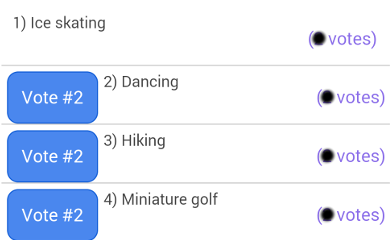 If a pick is already on your list, there is no vote button next to it. Vote buttons are for the next pick # on your list.
See #2 below on how to edit picks on your list that you choose like this.

2) Edit Your List Picks
At the top of each list page, there is an "Add List Picks" or "Edit List Picks" button, depending on whether you have added any picks to that list yet.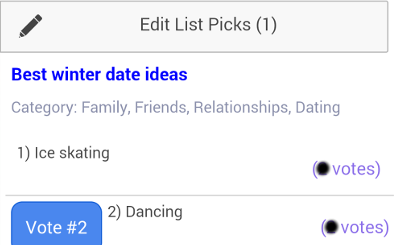 Just click on the "Add List Picks" - or "Edit List Picks" button to be redirected to the page to add/edit picks to your list.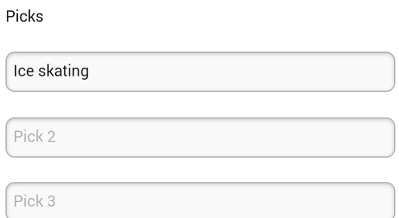 3) Create a new list
To create new list, just click on the "+ List" button at the top menu on the Top X Picks website, or the "Create List tab link on the right side menu of the android/ios app. Here, choose tags (i.e. keywords) for your list. As you choose tags, the page will populate existing lists undeneath this field, to check if there is already a list that exists that you can add to instead. If there isn't, you can add it by choosing the subject of the Top X List and the category, and adding at least one pick to start out the list.